---
For me having a baby created an overwhelming sense of chaos. I wasn't sure what to do, when do it, how to do, etc. Fortunately for me I had several amazing people who shared their know-how, experience, and show me how to put our baby on a schedule,
It changed my life!
With partnership of a doctor, newborn care, and sleep specialist we developed
The Simplest Baby Plan
A cohesive, integrated schedule that brings together all the daily activities of a baby's life into a simple, trackable, and easy to follow system for raising a healthy, happy baby.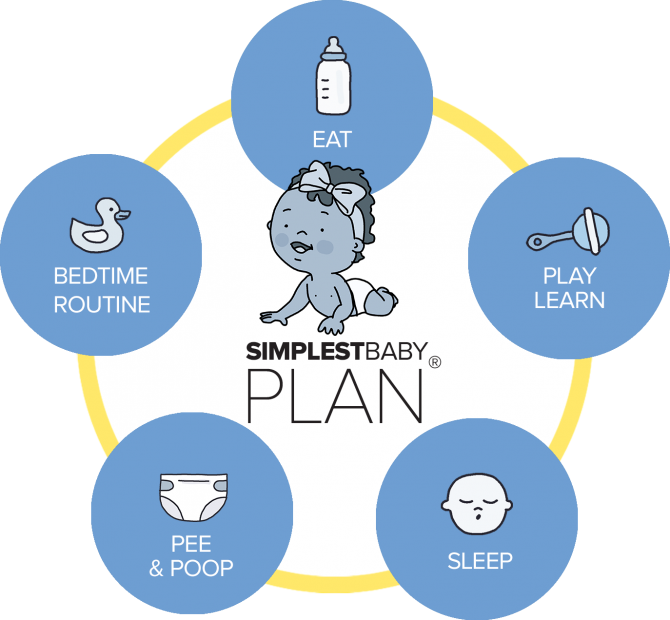 What is it?
The Simplest Baby Plan is a day and night schedule for tracking all baby activities. You will track and log, sleeping, eating, playing, peeing and pooping, fuzziness, gassiness, any medication given, etc.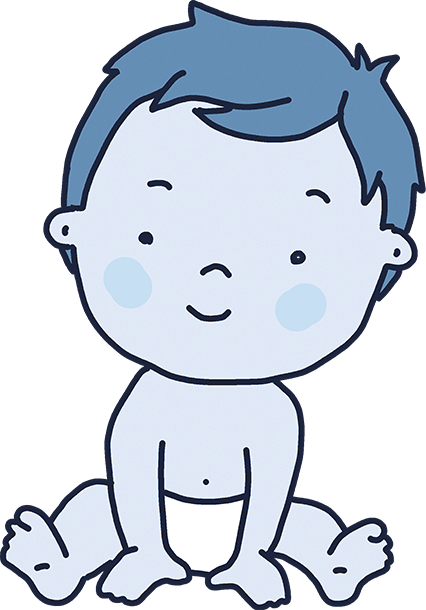 Why?
It makes life easier
It helps baby reach key developmental milestones.
It's comforting to baby
It moves baby faster toward sleeping through the night
It provides predictable sleeping and feeding habits
It gives parents a greater sense of control
It makes it easier for others to step in and help out
It helps prevent baby becoming overtired
Monitoring and logging daily activities will enable you to see if baby is getting enough food, understand sleep behavior, know if baby is pooping, peeing normally, and if there are any issues that need to be addressed with your doctor.
Getting on a schedule early, as a newborn and applying the best baby care practices, found in "The Simplest Baby Book in the World" can help a healthy baby reach key developmental milestones.
Key Developmental Milestones
Managing weight gain
Managing the transition to solids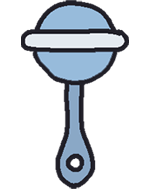 Strengthening key muscle groups to help achieve
Rolling Over
Sitting Up
Standing
Walking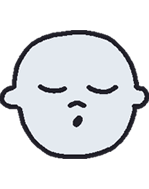 Sleeping through the night
Transitioning safely to back sleeping
Transitioning to infant tub bathing
Transitioning to bathtub bathing
Its all connected!
It's important to understand that each one of baby's activities can impact another.
SO
Baby not eating enough — affects overall weigh gain and health
Baby not eating enough during the day — affects the ability to sleep through the night
Baby not getting enough exercise — slows learning to roll over, sit up and stand
Baby slow to learn to sit up — slows transition to tub bathing, and solid foods
Baby not exposed to language — slows baby learning to speak
Schedules
---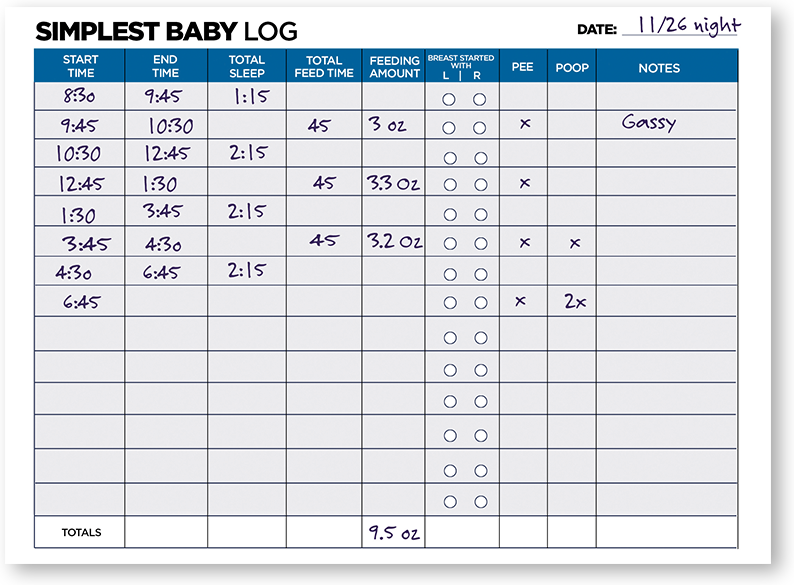 FIRST MONTH
During babies first month there really is no set schedule other then waking baby up baby around every 3 hours for feeding. The most important thing for baby at this time is to have healthy gain weight. Your doctor and you will track your baby's weight and development to insure their health progress.
You will use the Simplest Baby Log during the day and night to note all your baby's activities
DAYTIME
After your first month, you will use one of the daytime schedules to track all the various activities of your baby.
SCHEDULES:
3 Week – 3 Month Schedule
3 – 6 Month Schedule
6 – 12 Month Schedule

Schedule
Pick the schedule that matches your child's age: newborn log, 3-6 weeks, 3-6 months, or 6-12 months.
Daily Times
Follow each step hour by hour
Activities
Activities are outlined for the day by time. As you reach the listed times, you simply follow the activities that correspond to that time.
Feeding & Food
Track the amount of food you intended for baby to eat and what your baby actually ate.
Breastfeeding
You will track which breast you started with at your last feeding so that you can be sure to start with the opposite at the next feeding.
Pee & Poop
Check these boxes each time your baby pees or poops
Notes
This area is where you will jot down notes regarding baby's business, gas, constipation, sleep patterns or any other issues.
---
Nighttime
During the night, you will use the Simplest Baby log used during baby's first month to record all activities that happen throughout the night.
Additionally, the routine makes it far easier for family members, and other caregivers to step in and help out, as there is a set schedule for them follow. All this makes it easier for parents to get a much needed break, sleep or return to work.
Download FREE
The Simplest Baby Schedules